The social significance and the effect upon Newcastle of the employment created by Lord Armstrong on these river banks cannot be overestimated, At its zenith, around the turn of the century, the Elswick and Scotswood works employed over 20,000 people.

This workforce together with their families and the many small trades, industries, shops and the like which served them, accounted for the growth of most of the western suburbs of Newcastle. Scotswood and Elswick, along with four other small townships – Jesmond, Heaton, Byker and Westgate – were taken into the boundaries of Newcastle Upon Tyne under the Municiple Corporation Act of 1835.

This expansion of the city brought the spread of housing into the suburbs. Fuelled by the growth of industry on the riverbank, the construction of houses in Elswick and Scotswood took place at a rapid and constant pace. In 1851 the population of Elswick was 3,539.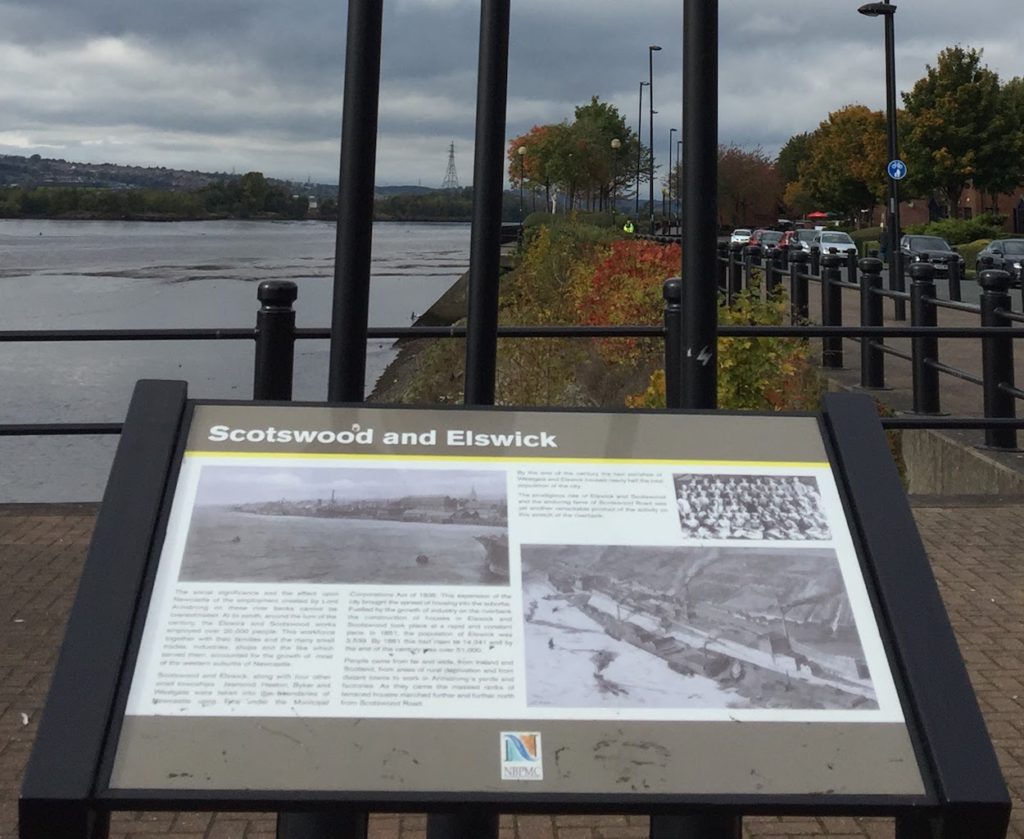 By 1861 this had risen to 14,341 and by the end of the century was over 51,000. People came from far and wide, from Ireland and Scotland, from areas of rural deprivation and from distant towns to work in Armstrong's yards and factories.

As they came the massed ranks of terraces houses marched further and further north from Scotswood Road. By the end of the century the two parishes of Scotswood and Elswick housed nearly half the population of the city. The prodigious rise of Scotswood and Elswick and the enduring fame of Scotswood Road was yet another remarkable product of the activity on this stretch of the riverbank."
Related pages