Development of the Lake
The expansion of Newcastle's housing and population caused a problem with the distribution of clean water, and in 1769 Ralph Lodge took over the council's water supply, independently from the city.
He located springs on the Coxlodge Estate, north of Newcastle and erected a steam engine to supply the town.
Loge later constructed a resevoir on the Town Moor which remained until 1797. He developed four resevoirs on the Town Moor, these later became Exhibition Park lake.
The Town was overcrowded and insanitary leading to poor health. In 1853, 1533 people died of cholera. As part of the government's Public Health Acts, the introduction of fresh water supply and new sewers in Newcastle improved living conditions.
Lakeside Restoration
The recent improvements to the lakeside have included resurfacing footpaths as well as repairing the edging and walls.The lake now has a penstock, a new outlet pipe which controls the release of water from the lake.
Lost Bridges of the Lake
As part of the 1887 Exhibition a model bridge was built over the lake to replicate a medieval bridge which once spanned the River Tyne. The old bridge even provided homes. The bridge was demolished in the 1930's. As part of the 1929 North East Coast Exhibition a new bridge was built to provide a grand link to the Palace of Arts.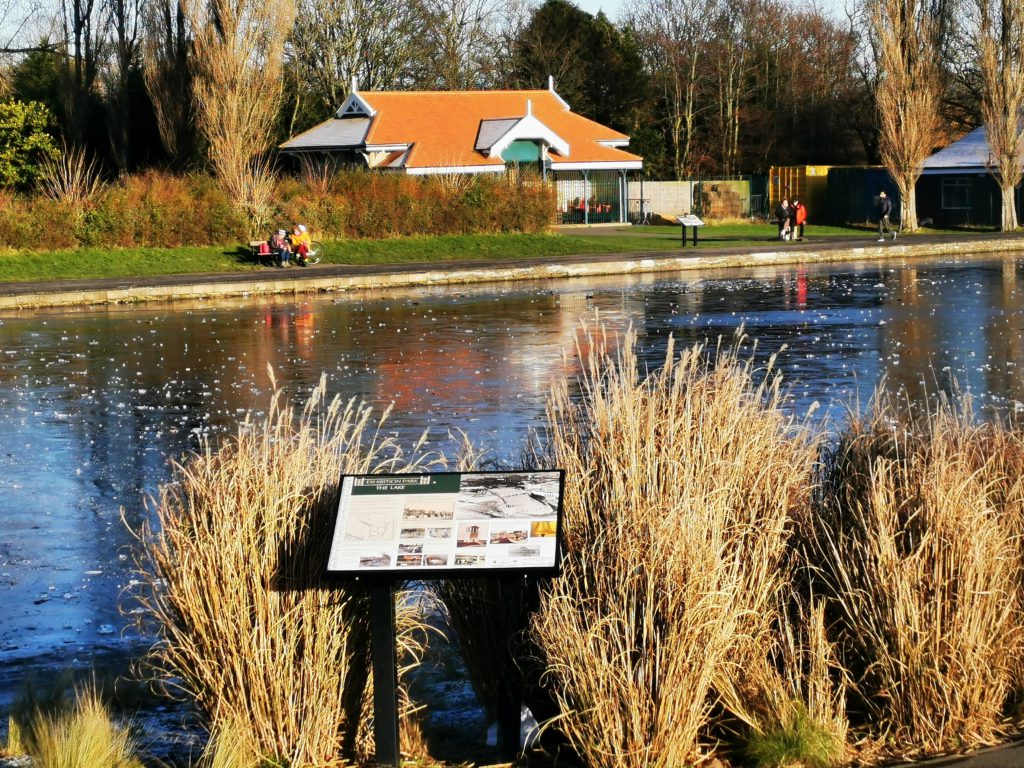 Related pages