The Corner Tower, on the east side of the circuit, was constructed between 1299 and 1307 where the walls make a 90 degree change of direction from north-south to east-west to encompass the suburb of Pandon, which was granted to Newcastle in 1298.

The tower had two turrets set at right angles and a buttress to the south. Wallknoll Gate (later called Sallyport Tower) was built in 1299 as a fortified gate tower, though smaller than the six main gates, and was used by members of the Trinitarian Friary among others. It was refurbished in medieval times, and reinforced and repaired more than once during the post-medieval period. In the surviving remains of the Corner Tower you can see sections of the original wall coming from the north, built of regular soussed stone mooring smaller masonry forming the Tower near the angle.

From the Tower the Wall ran eastward down the steep west bank of the Pandon Dene to Pandon Gate, now under City Road, before rising again to Sallyport Tower on the Wall Knoll. This was never apparently a tower in the form of those elsewhere on the Town Wall. It is little more than a larger version of the covered watch turrets placed at regular intervals, along other parts of the circuit.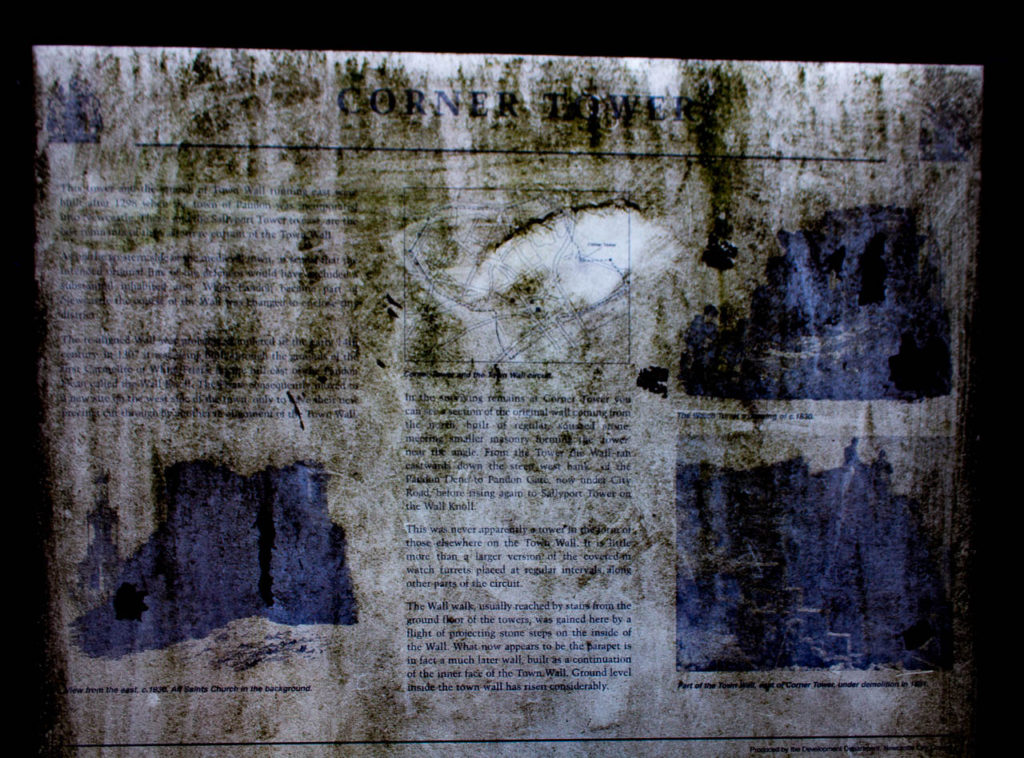 Related pages