The Lower Ouseburn Valley has more than its fair share of information panels or plaques. There are nine listed here, all of which are next to the river and can be found easily by anyone walking on the riverside path. Some of the panels have been damaged or are difficult to read, the textual contents of each panel has been reproduced here.

The site opposite was developed in the 1870's as a location where livestock (cattle, sheep and pigs) imported from overseas could be held for twelve hours before being released to local markets. When these imports declined in the early 1900s, the large multi-storey building opposite was converted for use as a Maynards toffee works.

You can see the chimney is made of lighter, newer bricks than the original building and probably dates from 1906 when the toffee works began operation. The firm of Maynards had recently merged with a local confectionary maker called John Vose, and their new toffee works at Ouse Street was a feature of this area until the early 1970s.

Their elegant chimney continues to be a landmark to this day, despite the damage caused by a severe fire in the 1990s. For over 200 years the banks of the Ouseburn have been extended into the river, and from the 1820s a quay wall was built to support riverside industries. The 1868 Ordnance Survey shows corn mills and brick works once occupied this site.

The Glasshouse Bridge connects City Road with Walker Road and dates from 1878. It derives its name from the extensive glass works that dominated the shore of the Tyne east of the Ouseburn front he 1640s to the early 1900s. All these industries relied on the ships and barges navigating the rivers Tyne and Ouseburn. The importance of this maritime activity is reflected in the name of the local public house, look closely at the window and you will see that its original name was the Ship Tavern.

The former Maynards toffee factory now has 24 office units varying in size between 500sq ft and 800sq ft, units aimed at the commercial creative market such as graphic designers, software engineers and architects. The building is home to 160 staff. The remaining walls and floors of the existing Victorian building were preserved. The factory, which was under threat of demolition 10 years ago, is a throwback to when the Ouseburn Valley was at the heart of Tyneside's industrial revolution.

The Toffee Factory is the first phase of a wider vision to regenerate the Lower Ouseburn. By attracting digital and creative types to one place it is hoped there will be real benefits to businesses that are already in the area but just a little more spread out. The benefits of having like-minded companies close to each other are well documented. The hope is to make a big impact in a relatively short period of time.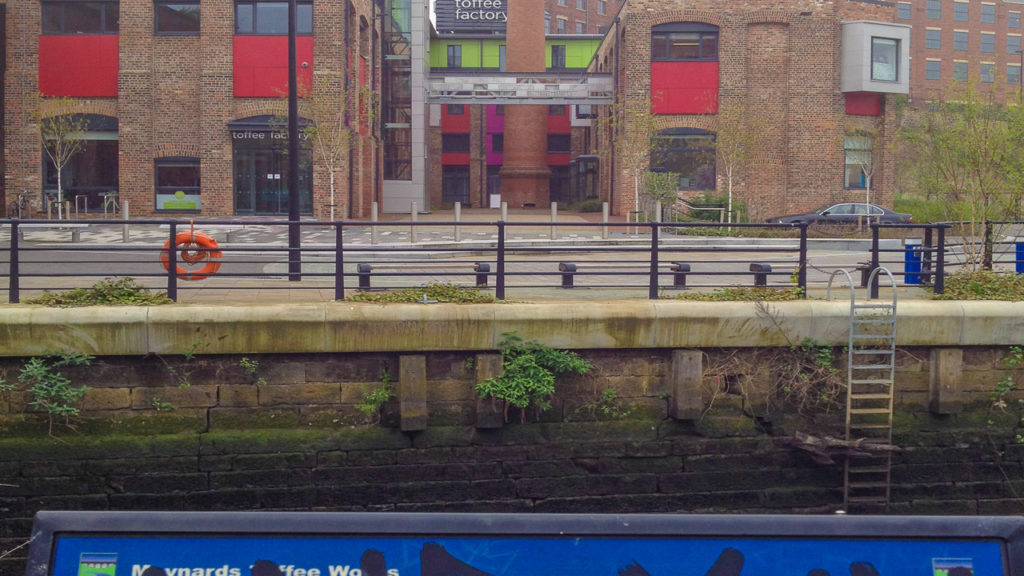 Related pages