In the 1820s the channel of the Ouseburn was deepened by the removal of sand and the banks were strengthened by the construction of a quay wall. This wall absorbs some of the water whilst holding the river-bank in place when the tide recedes.

In 2003, the wall was strengthened by adding a concrete parapet. Opposite stand the remains of large engine house. Like the quay wall it is made of sandstone. This stone has been cut and shaped to support machinery and timber flooring. The thick stone walls supported a beam engine. This engine powered machines that could spin flax fibres to make linen for sail cloth and canvas.

A flax spinning mill stood on this site from the 1830s to the 1850s. In 1871, a white lead works was built on the site. Paint and pigments were made here until the 1960s. A sign for the Northumberland Lead Works survives. A later flax spinning mill survives as the Cluny Warehouse, so called because it was used from the 1930s to distill whiskey, the bars on the window are from this period. Originally built in 1848, it became a flour mill in 1860.

New warehouses were added in the 1870s. You can identify these warehouses because they were built using bricks, in contrast to the stone used for the Mill. Note how these buildings stand on top of the quay wall, facing onto the river.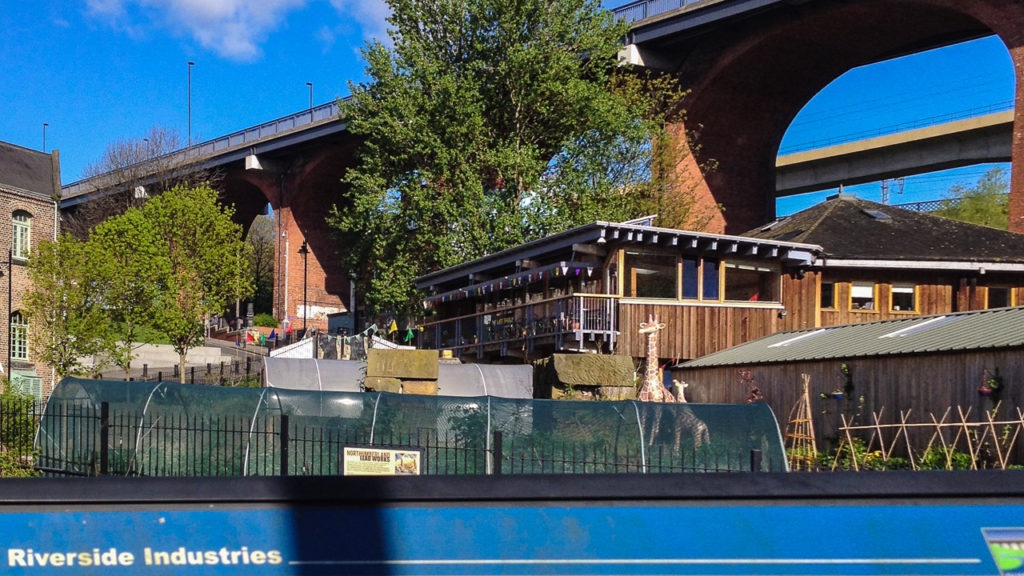 Related pages